COVID-19 UPDATE
We at DAT (Dominican Airport Transfers) are highly committed to the health of our clients and drivers, therefore in view of the pandemic COVID-19 we need our customers to feel safe when boarding our vehicles.
What we have done for the safety and health of clients and drivers?
All our vehicles comply with the hygiene requirements against COVID-19.
1. SANITAZING FLOOR MATS INSTALLED IN ALL FLEET.
These floor mats catch dirt, moisture and allow to apply products against CORONAVIRUSES.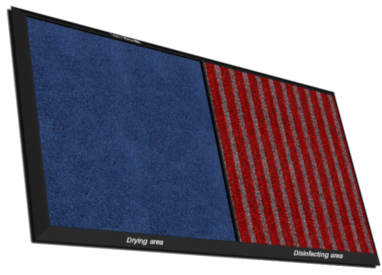 2. GEL DISPENSERS WITH ALCOHOL ARE INSTALLED IN ALL VEHICLES FOR HAND HYGINIZATION BEFORE BOARDING THE VEHICLE.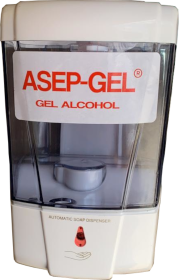 3. THREE TIMES DAILY WE ZANITIZE THE ENTIRE FLEET USING A COLD FOGGER SPRAYER WITH PRODUCTS THAT KILL THE COVID-19 FROM THE SURFACE.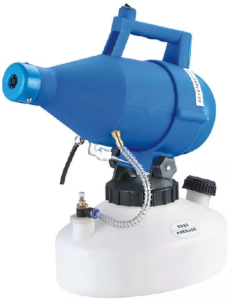 BESIDES ALL OF THE ABOVE WE HAVE INTRODUCED A NEW FACE-COVER POLICY
Face covers or masks are recommended for everyone riding with DAT and drivers are required to use face covers-masks. This policy is designed to help protect the health and safety of you and your driver and will go into effect as soon as DR authorities open the borders to travelers.
When wearing a face cover or mask, make sure it covers your face from the bridge of your nose down to your chin.
NO FRONT- SEATS PASSENGERS
To allow for more distance between you and your driver, we are advising riders to no longer sit in the front seat.
This means every ride with DAT will have one less passenger seat available.
As a Tourist Transportation Leader in DR, we are proud to put safety at the heart of everything we do.
We are in this together and we look forward to continuing offering to our beloved customers…
'An experience that goes beyond just driving'
Stay healthy, we hope to see you all soon.
Rafael Silva
CEO
Gel dispensers with alcohol are installed in all vehicles for hand hyginization before boarding the vehicle.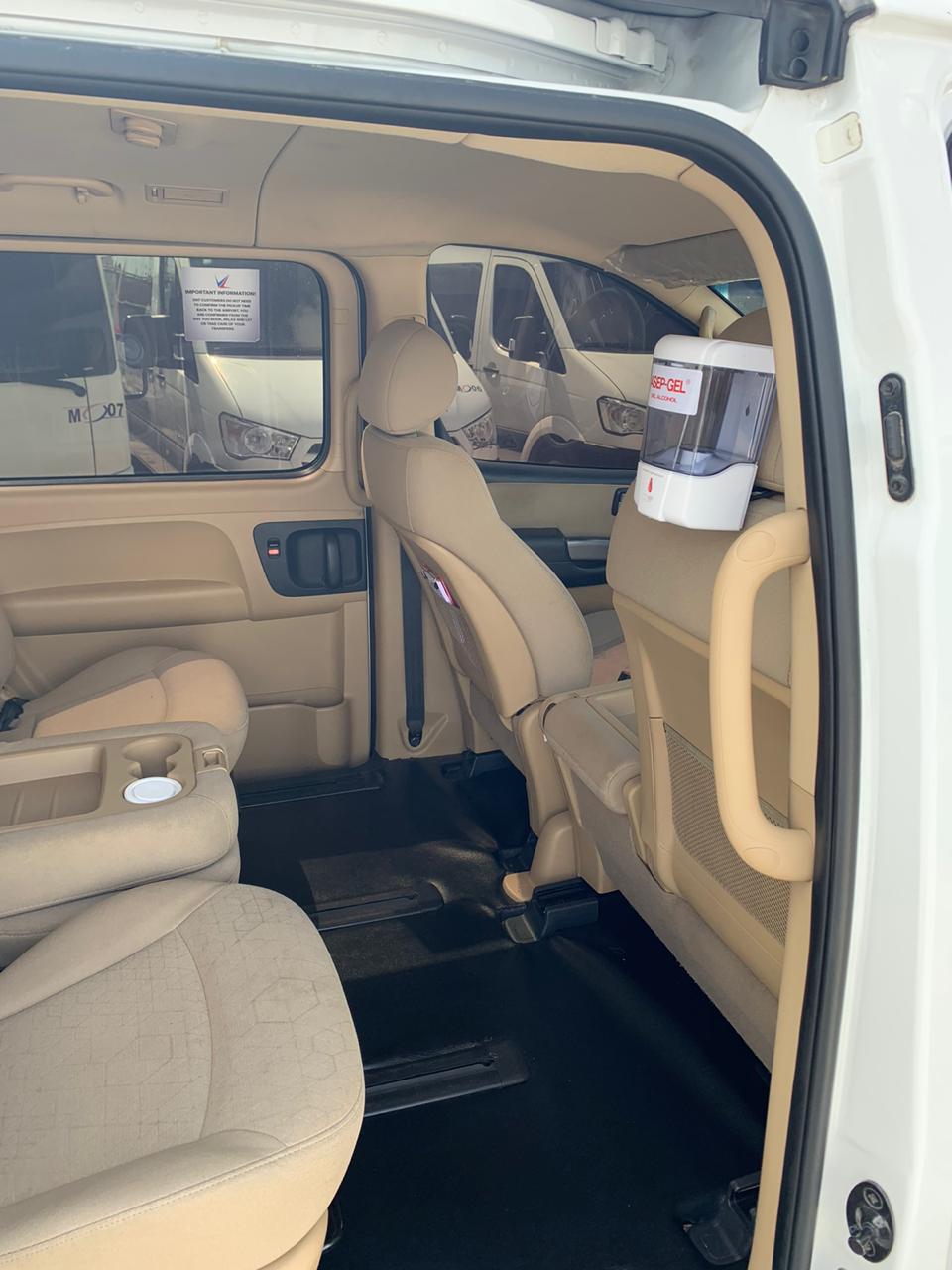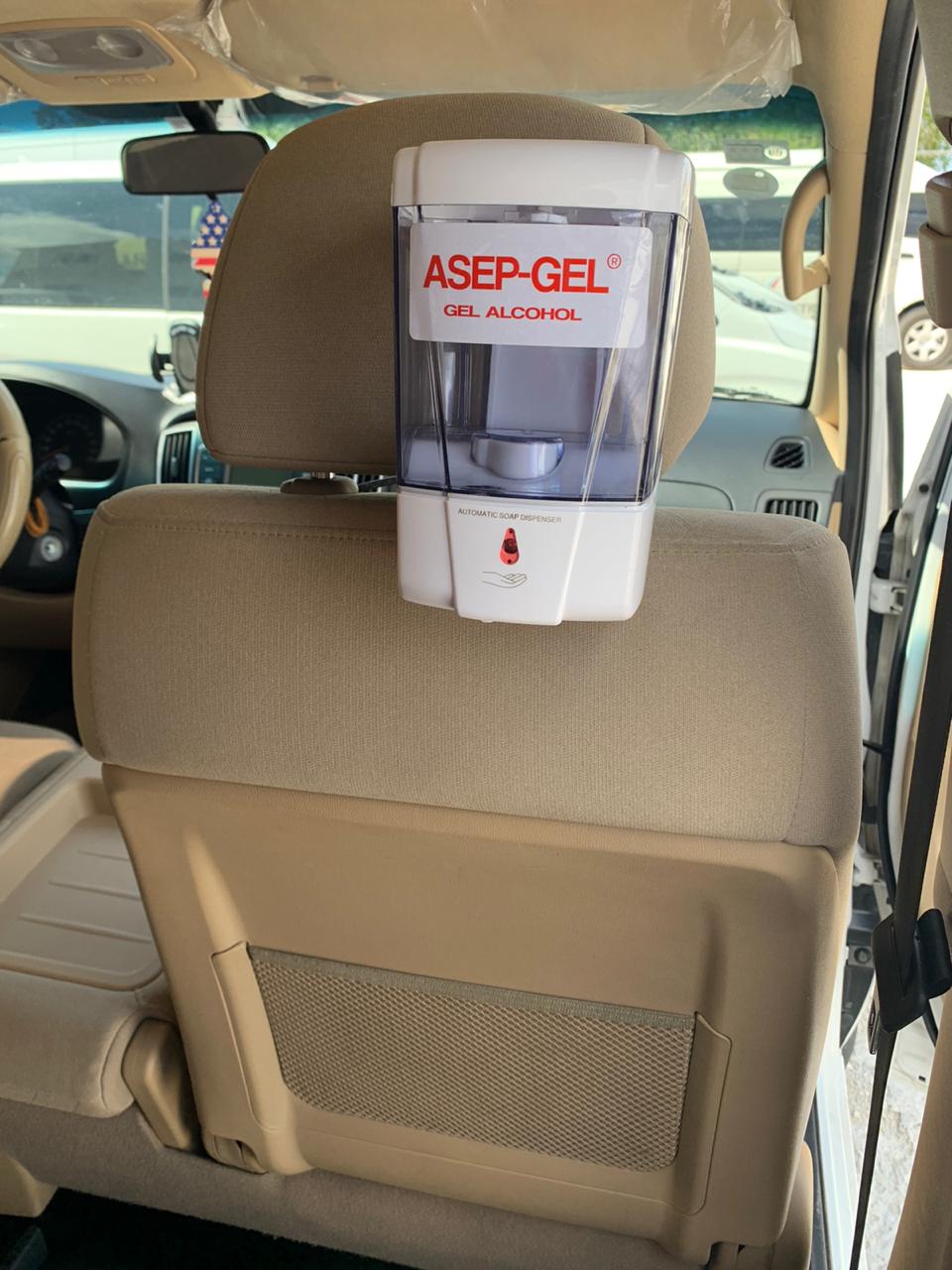 Three times daily we zanitize the entire fleet using a cold fogger sprayer with products that kill the covid-19 from the surface.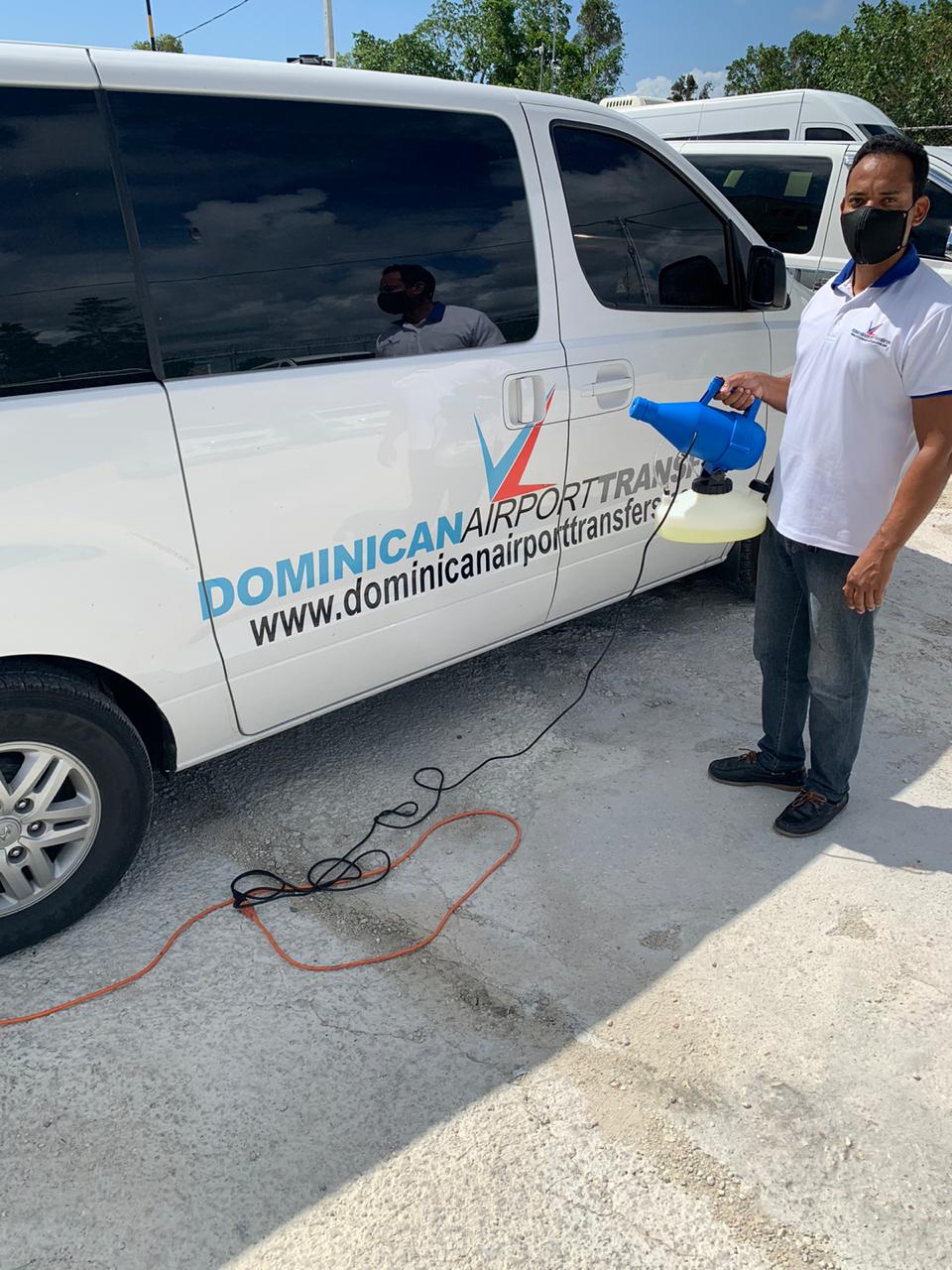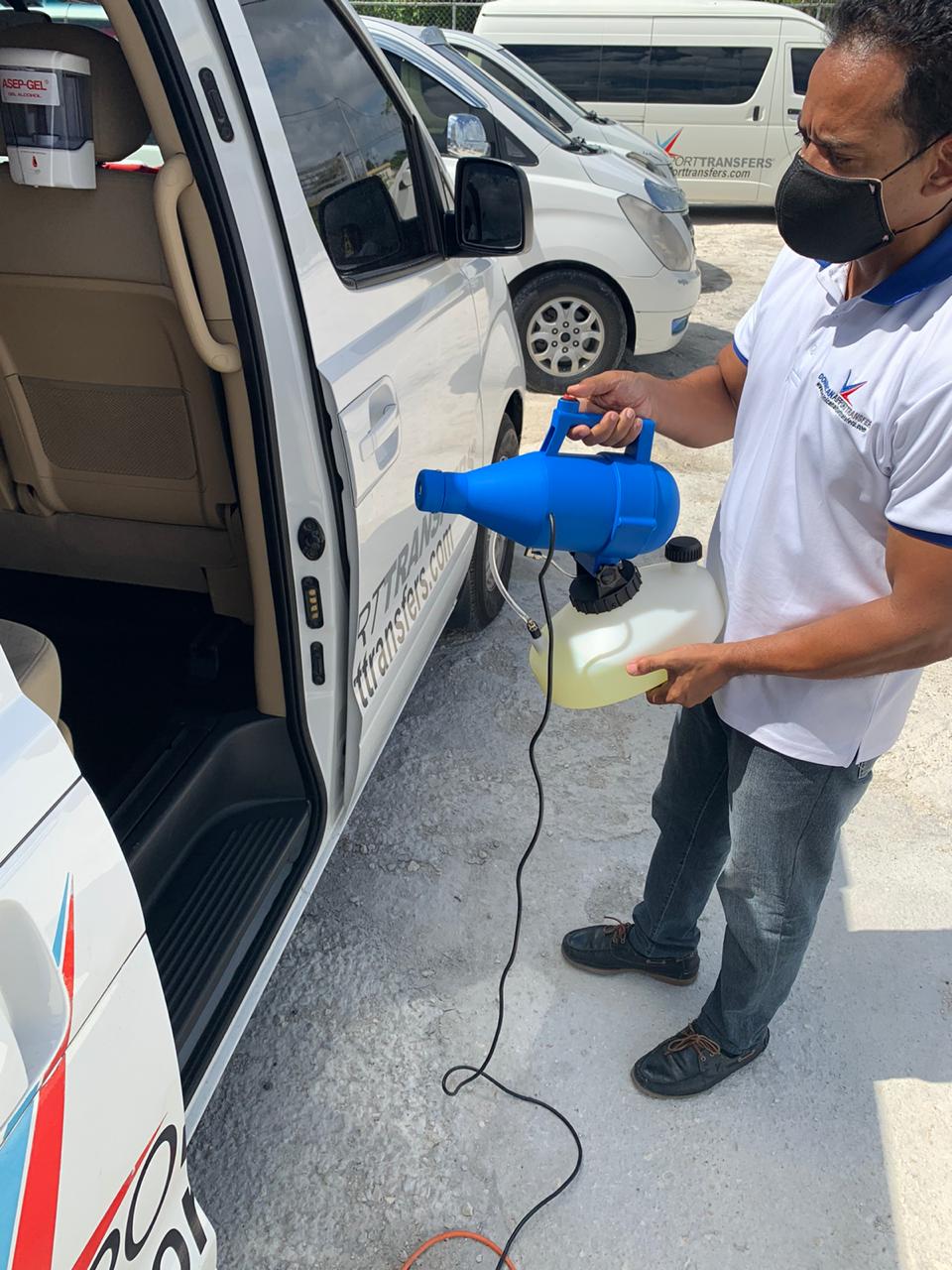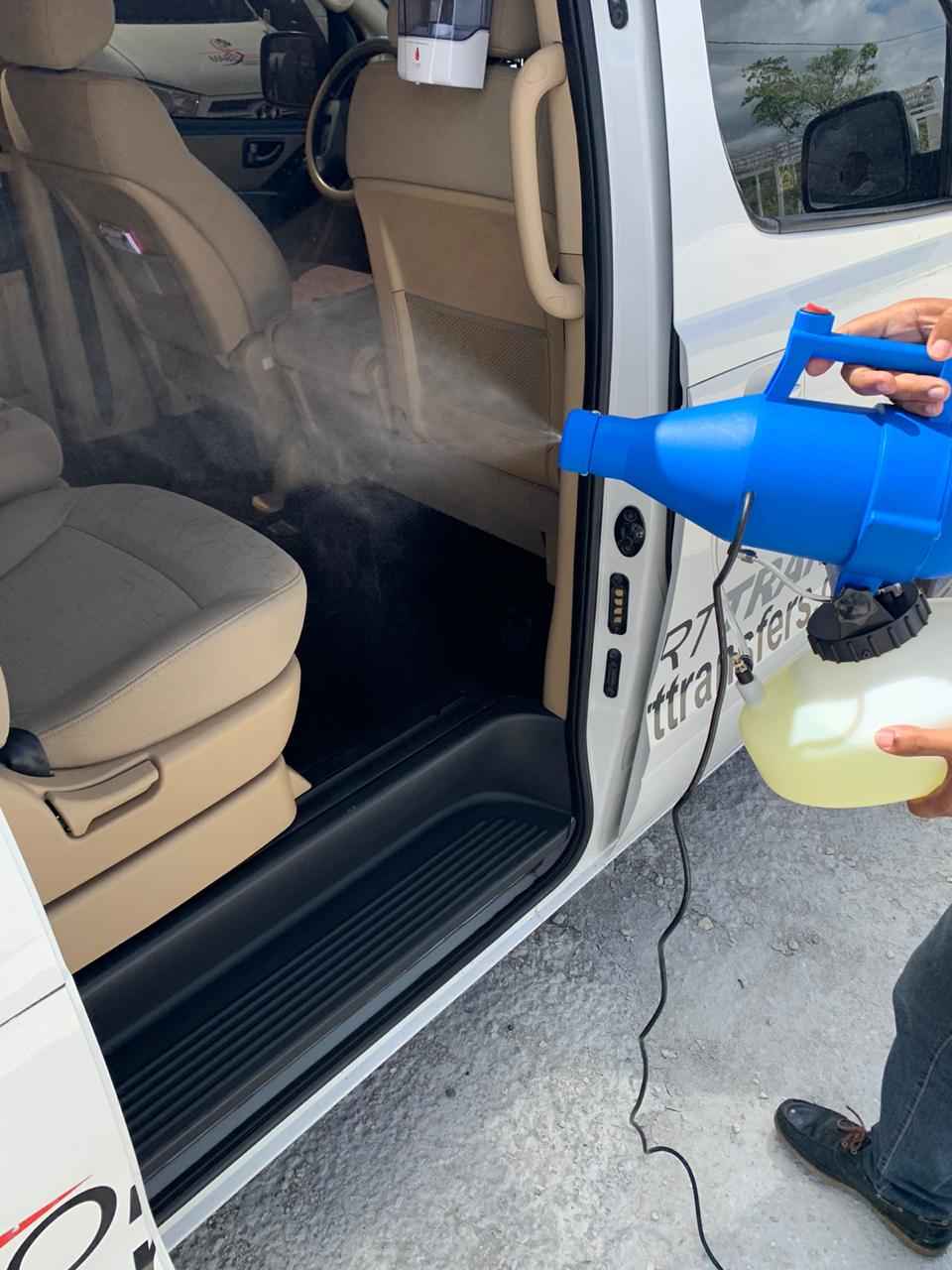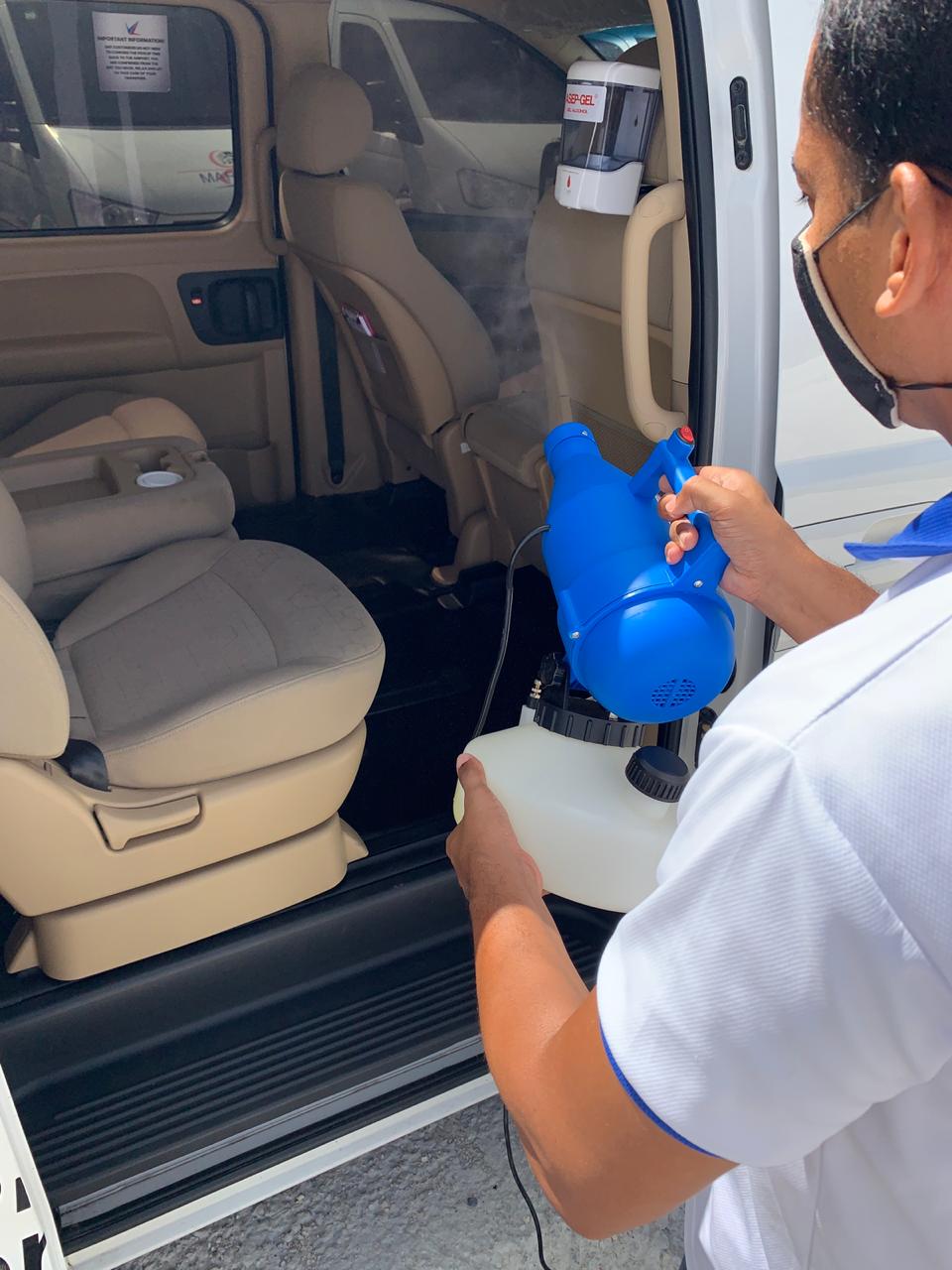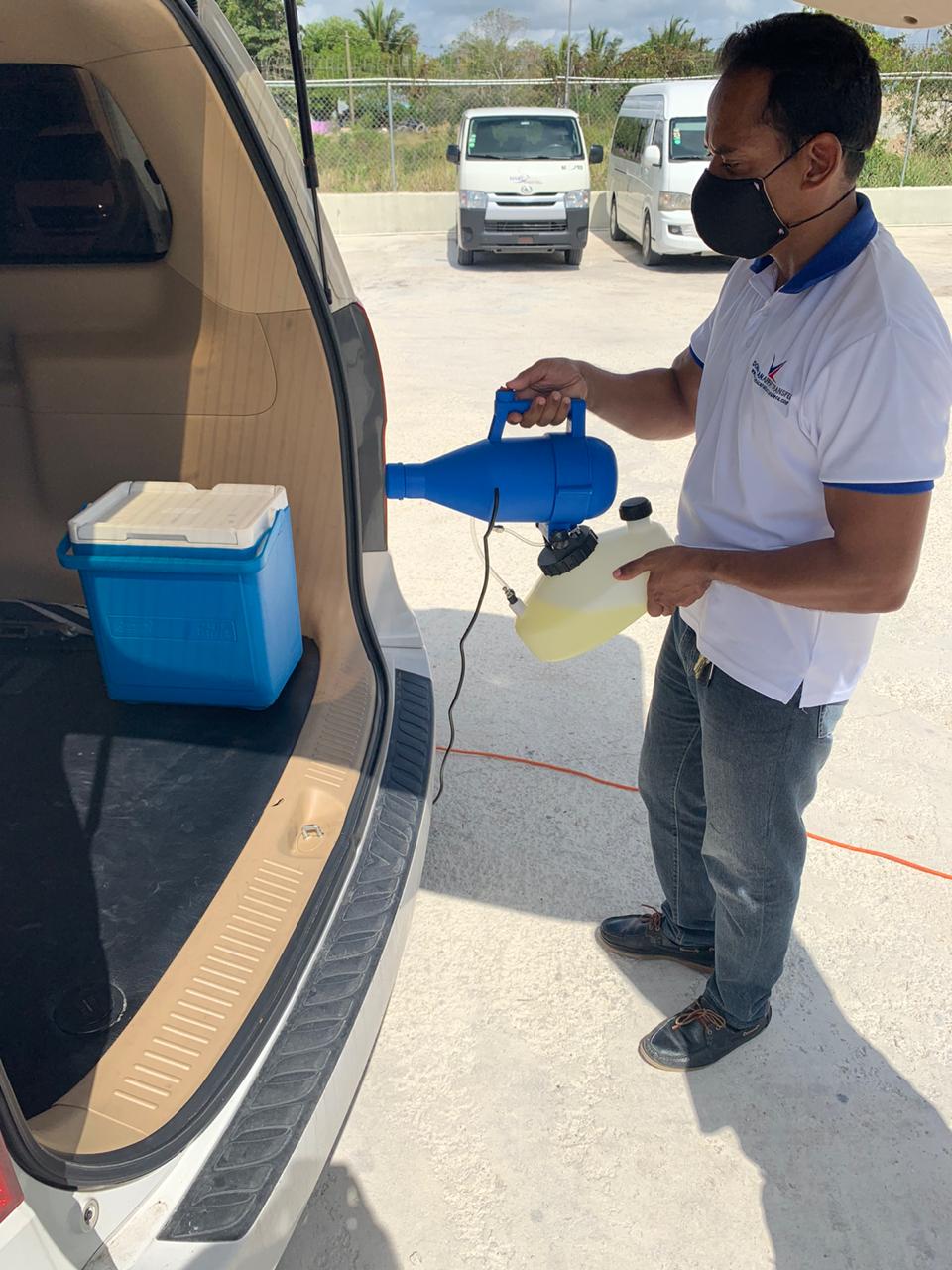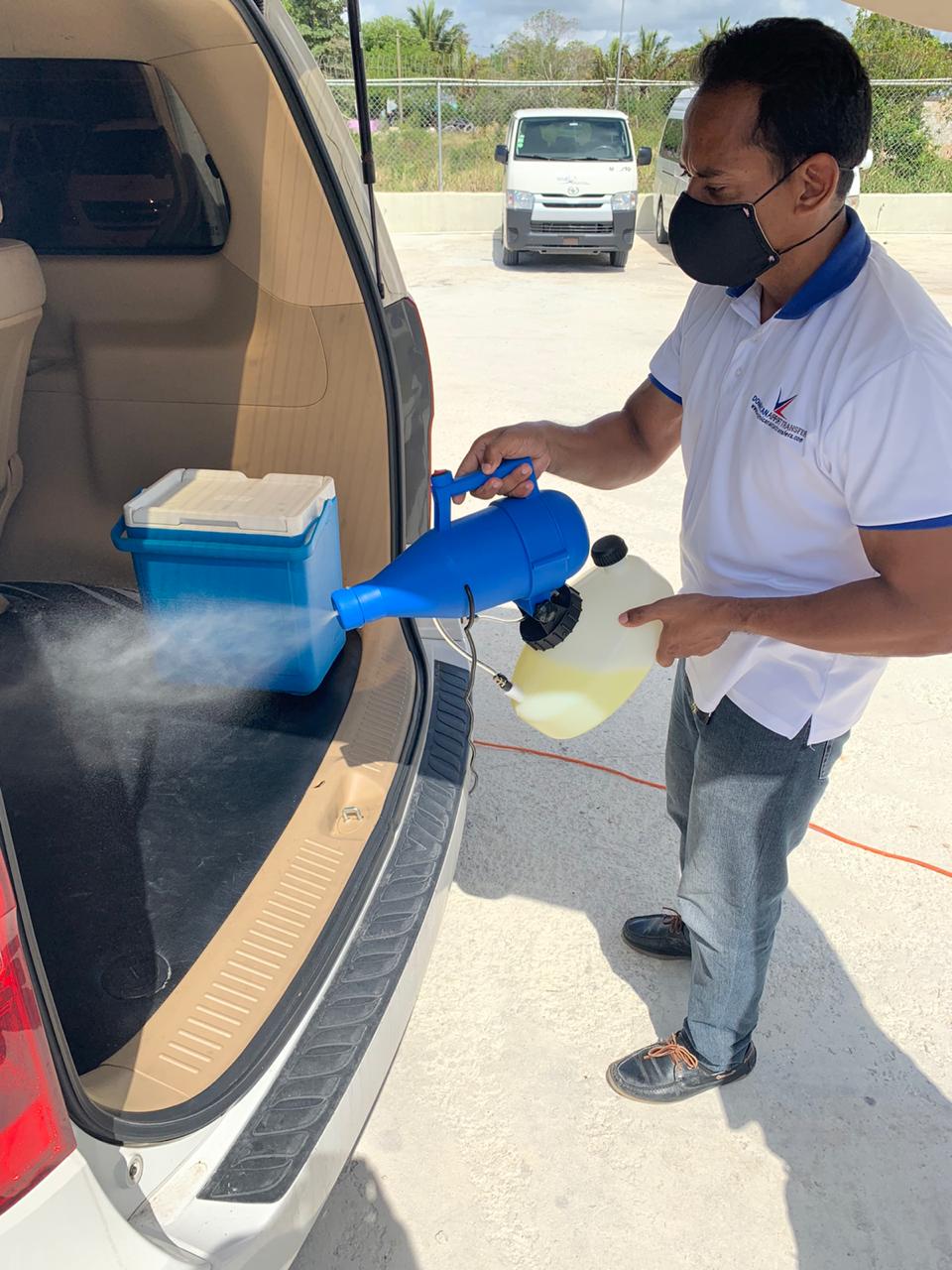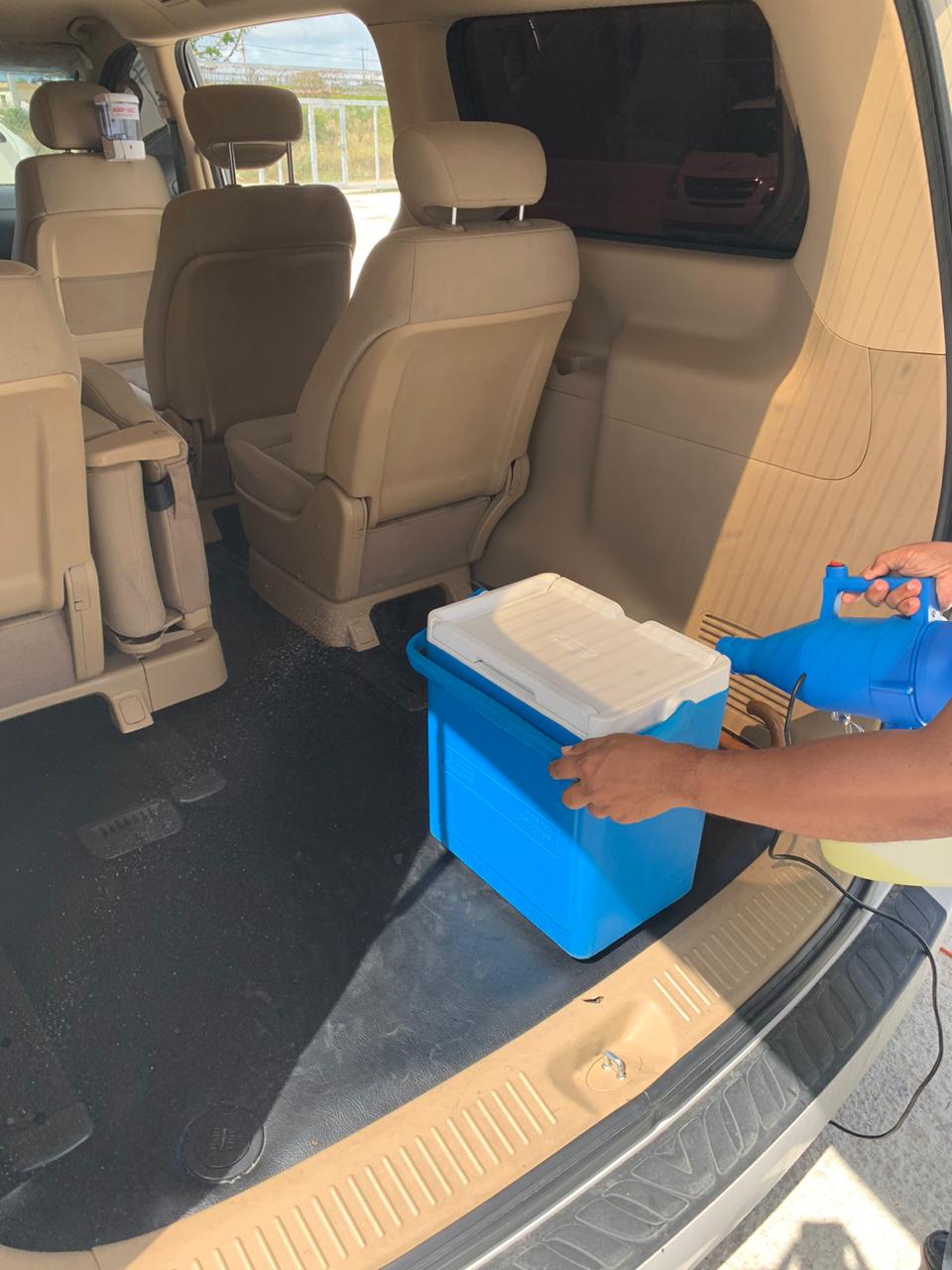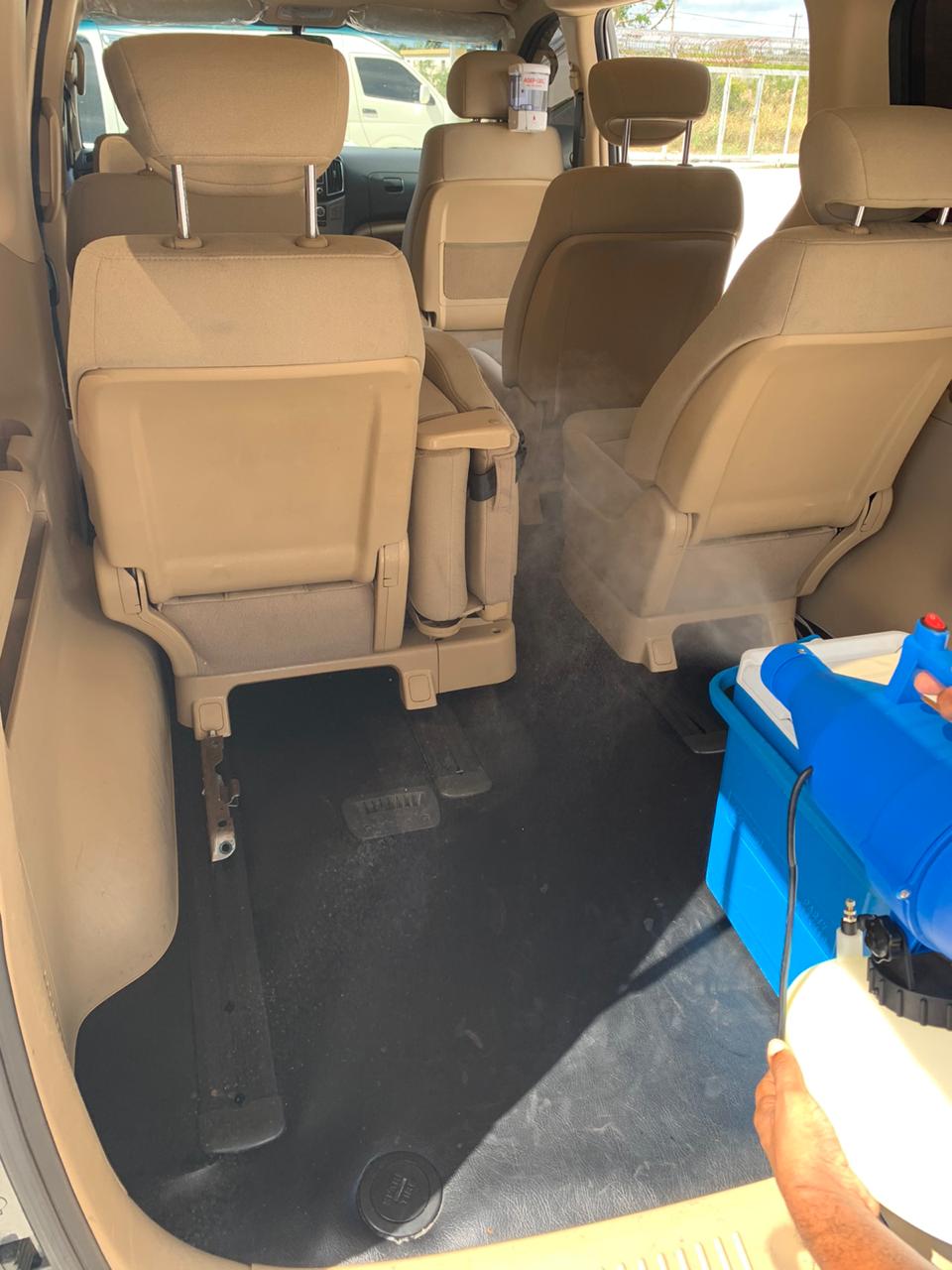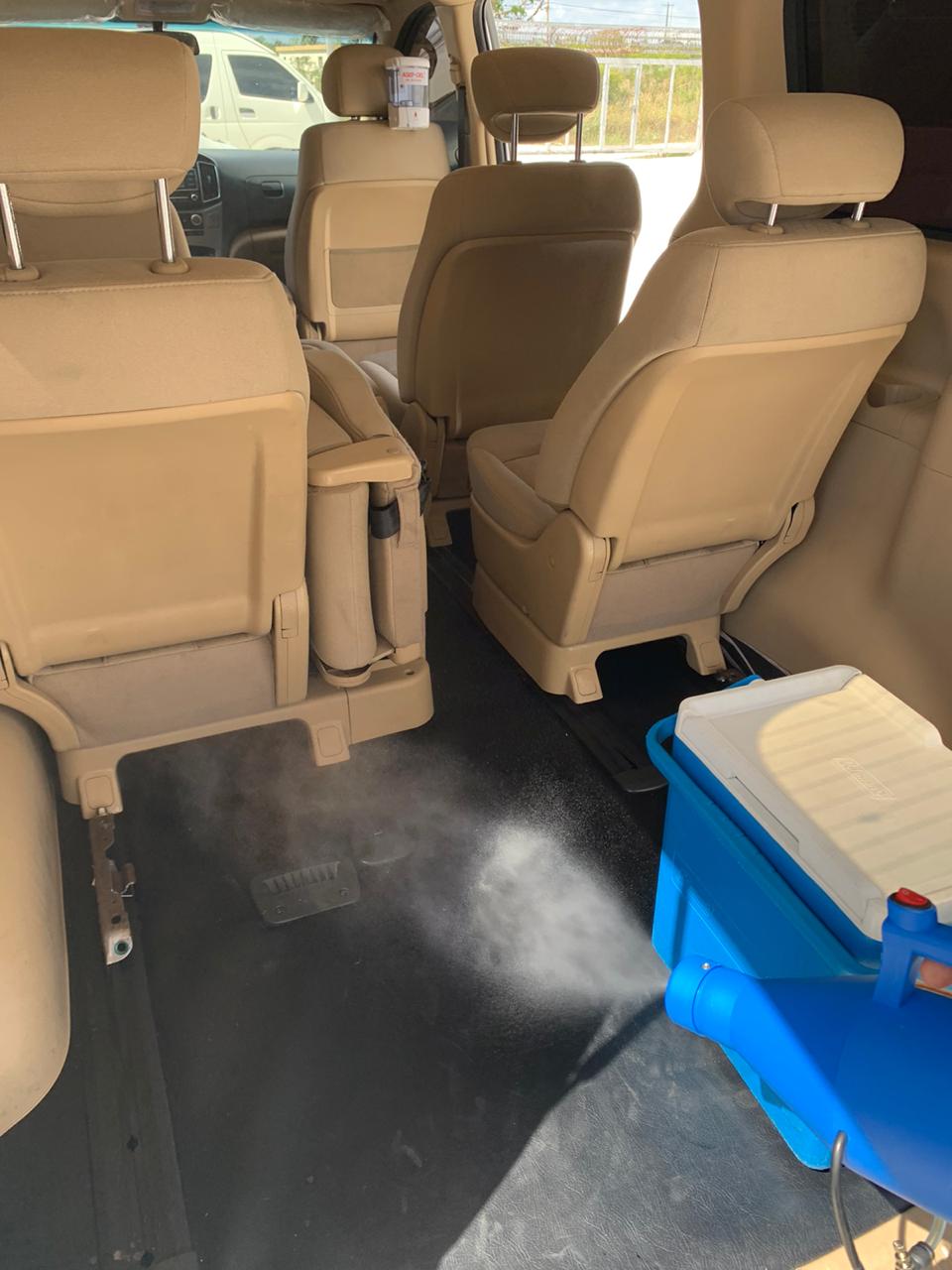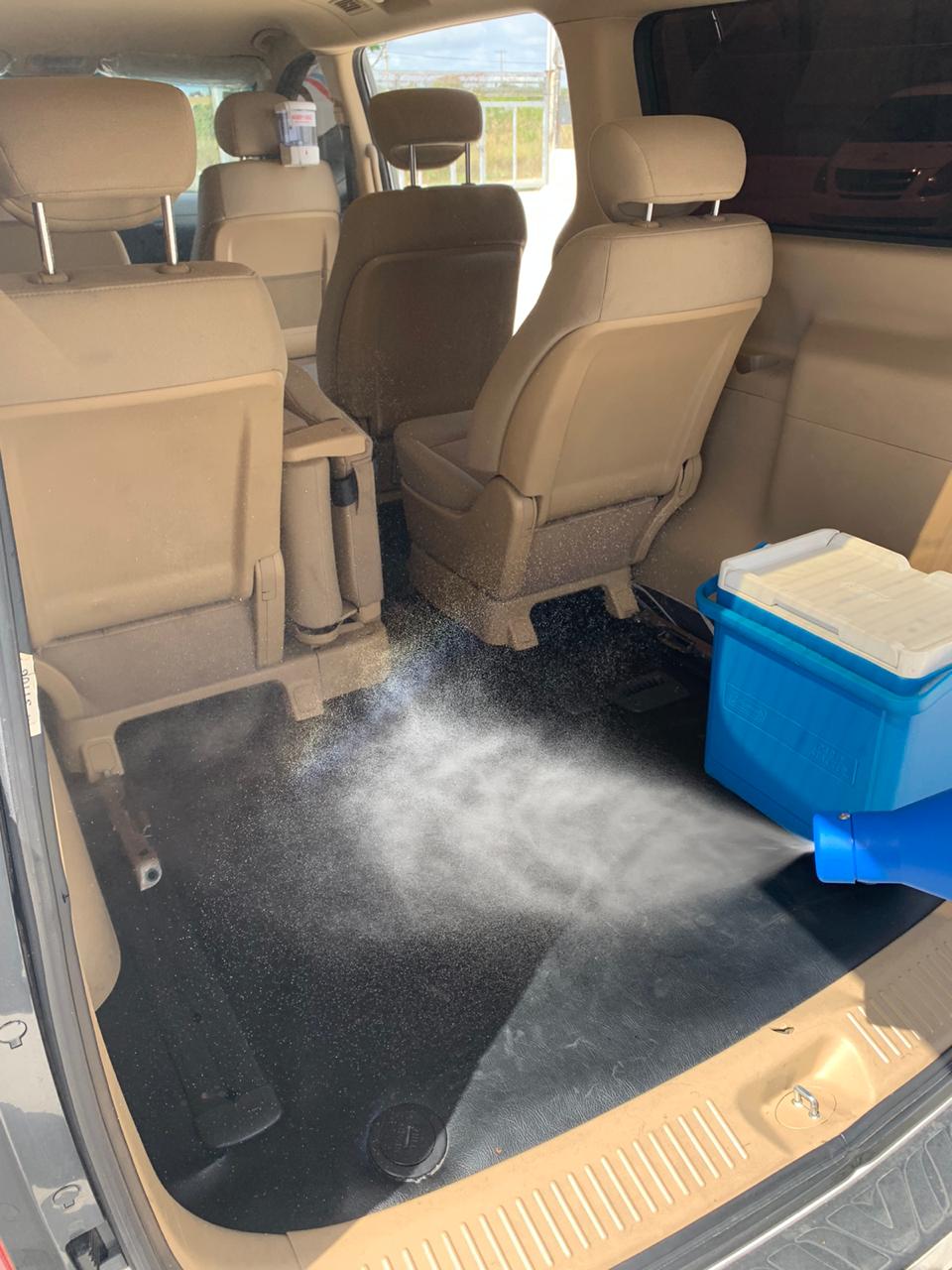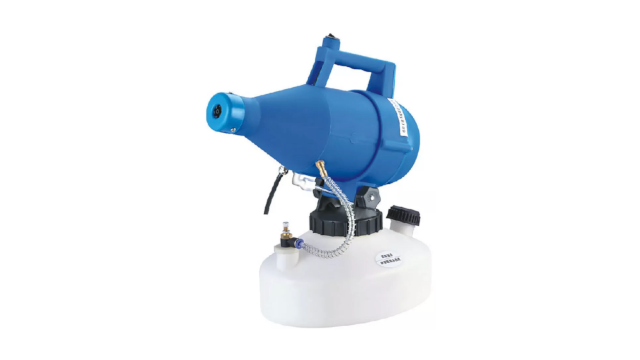 fogger sprayer - video 1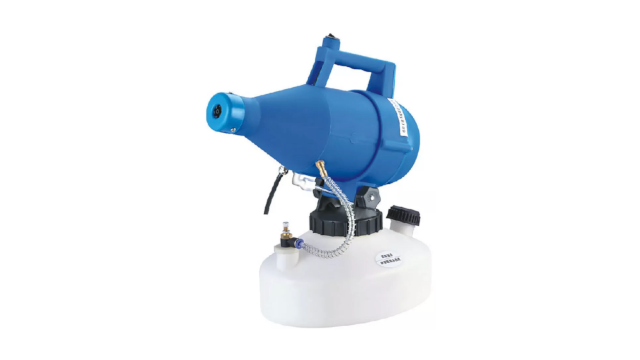 fogger sprayer - video 2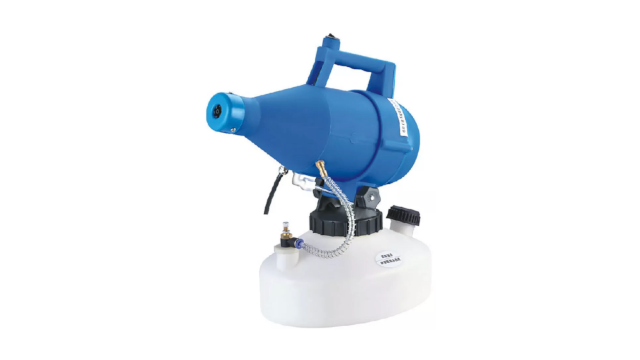 Fogger sprayer - video 3